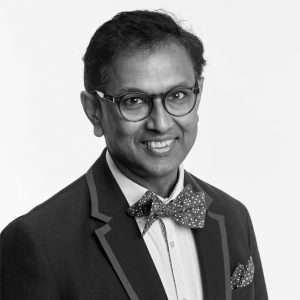 Raj is a senior corporate and commercial lawyer at Dentons. His 30-year legal career has covered a breadth of spaces and places including financial services, private equity, venture capital, real estate, energy (including renewables and oil and gas), transport (road and rail), utilities (water and waste) and other infrastructure.
He has built a world-class network and practice, by being a go-to expert on corporate, commercial, project finance, private equity, venture and angel investments. Raj aims to be approachable, enthusiastic, cheerful, humorous, open, practical, and collaborative and tries to add value to all clients and contacts that he engages with.
Raj is a global citizen – born and raised in Malaysia and schooled in London, he has spent the better part of the last 30 years working on transactions in UK, Europe, Africa and the Middle East. His current role at Dentons, is originating, structuring, facilitating and advising on transactions in corporate, private equity, venture capital, technology, real estate, oil and gas, energy and infrastructure globally with a focus on Africa, Middle East and South-East Asia. He works with Dentons teams and offices across the globe and is an active member of Dentons' Global Africa Group. He is both passionate and optimistic about the future of the Continent.
When he is not doing deals at Dentons, Raj is an investor, adviser and mentor. He began his investment career in the late 90s when he invested in his neighbour's reputation intelligence business that was sold two years later for a 3x return. Since then he has continued to invest in a variety of businesses in the UK and Africa from early stage (seed and pre-seed), to Series A start-ups and growth capital businesses. His investment thesis: is "invest in great founders, add value and help them kick down the right doors."